OUR MISSION;  GIVE BACK TO THE COMMUNITY
We proudly support these local organizations:
BACKPACK SNACK ATTACK

WARWICK VALLEY SPORTS PROGRAMS

WARWICK VALLEY HISTORICAL SOCIETY

WARWICK VALLEY CHAMBER OF COMMERCE

WARWICK VALLEY HUMANE SOCIETY

WARWICK VALLEY AMBULANCE SERVICE

WARWICK COMMUNITY KITCHEN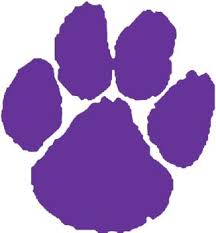 We are a locally-owned business. A recent Small Business Economic Impact Study from American Express (2018) showed that 67 cents out of every dollar spent on local business stays in the community!
Why PINK?
When I was starting my business, Warwick Sanitation, I wanted to do something to make an impact on a cause that was very important to me. I lost both my mother and grandmother to breast cancer and felt that I needed to find a way to support awareness and make a contribution to the fight against this dreadful disease.
I decided to use the bright pink garbage carts because with every cart that I purchased, $5.00 was donated to the American Cancer Society Breast Cancer Awareness Program.
I know that everyone has been affected by this disease in some way. I pledged that my company will help promote awareness helping "Kick Breast Cancer to the Curb "!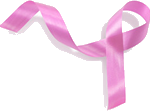 Still like Green?
If you prefer a standard green garbage cart to the colored carts, we have that too. The choice is yours. Warwick Sanitation offers a variety of size carts for residential pick-up.
Can't decide? Call us. We'll discuss your specific situation and help you determine which size (and color!) container makes sense.

Support the Wildcats!
Warwick Sanitation demonstrates our commitment by providing Purple and Gold trash containers to you, at no charge, as long as you remain a customer. We support Warwick Valley Athletic Department's Purple Champion's Program.
Info on Purple Champions:
Greg Sirico, Athletic Director
845.222.1402
gsirico@wvcsd.org
OR
download our brochure
Backpack Snack Attack
Backpack Snack Attack, an outreach program of the Warwick Reformed Church in Warwick, NY, is a non-profit organization, begun in 2009, that provides food on weekends and in the summer to over 300 needy children within the Florida, Greenwood Lake, Pine Island and Warwick School Districts. A group of volunteers fill backpacks each week with 13-14 food items (per child), they deliver this food to the schools, whereupon the bags are sent home with each needy child. The Backpack Snack Attack program is run entirely by a group of volunteers. All donations are used to purchase food, backpacks, and supplies needed to maintain the program.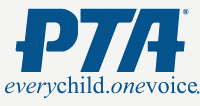 Sanfordville Elementary PTA
The overall purpose of PTA is to make every child's potential a reality by engaging and empowering families and communities to advocate for all children. Local PTAs like Sanfordville serve as a type of forum where parents, teachers, administrators, and other concerned adults discuss ways to promote quality education, strive to expand the arts, encourage community involvement, and work for a healthy environment and safe neighborhoods.
The Warwick Valley Humane Society
The Warwick Valley Humane Society, Inc. (WVHS) is a not for profit corporation of the State of New York founded in 1954. Their goals are: to return lost pets to their owners, advocate responsible pet ownership and to find good homes for lost, stray and abandoned pets and assist local law enforcement agencies in investigating animal cruelty cases. They admit approximately 350 dogs and 400 cats per year. Their adoption rate for dogs is 98% and 79% for cats.